***ATTENTION RESIDENTS***
There seems to be some confusion regarding the Mapleton Marijuana Ordinance that is being held tonight at the Mapleton Lions Hall. Marijuana has already been voted on to be a legal substance. Business Owners in the Marijuana industry will be allowed to sell (retail) marijuana effective October 9, 2020.
The Ordinance being presented tonight by the Mapleton Planning Board will help regulate where these businesses can set up shop. The Mapleton Planning Board understands the residents' concerns in not wanting this business downtown and near our children. In the Ordinance, it restricts where these types of businesses can be, by having a set back of 1,500 feet from any school, church, or recreational area of our children.
Without this Ordinance, any Marijuana business will be allowed to set up shop within any area of our community. It is extremely important that we have this Ordinance, so we keep home control and have a say on where these businesses can or cannot be within Mapleton.
There will NOT be a vote tonight. It is just an opportunity for the Planning Board to hear the resident's concerns on such an Ordinance. Do you think we are being too restrictive or are we not restrictive enough in our Ordinance?
This Ordinance does NOT pertain to Castle Hill or Chapman and therefore residents in these communities are discouraged from attending. We must meet COVID-19 guidelines and only allow a gathering of 50 people in the Lions Hall. We are asking residents from Chapman and Castle Hill to please refrain from attending tonight to allow more residents from Mapleton to participate. If you have questions or concerns, please do not hesitate to contact the Town.
Thank you, Sandra L. Fournier
Town Manager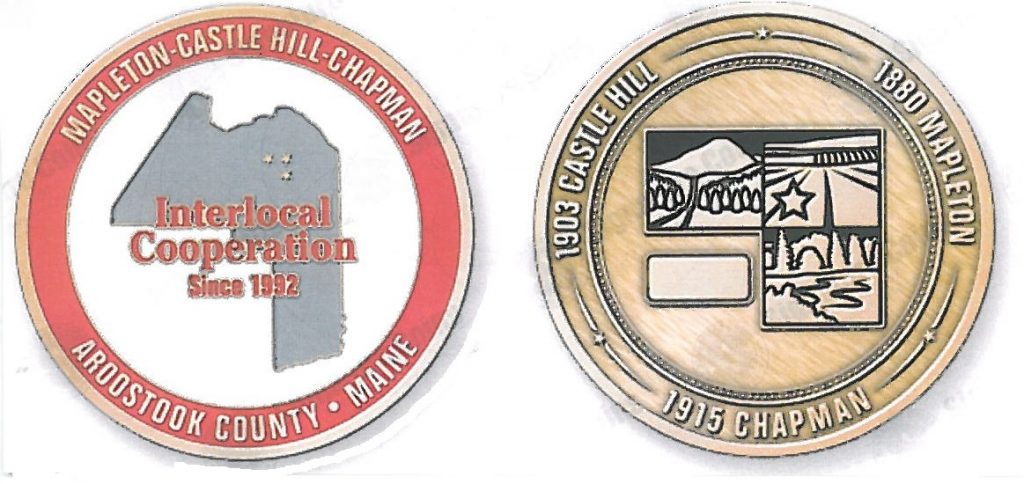 Town Coins are now available at the town office for $10.00 a piece.