Effective March 19, 2020, the Municipal Office will be closed to the public. We have installed a drop box outside our building to help service the residents in need of new registrations. All other services will be handled by phone, email, or mail. If you need to see a member of our staff, please call ahead to schedule an appointment. Our Highway Department Garage will also be closed to the public. If you have any questions or concerns, please do not hesitate to contact us at 207-764-3754.
Results from Chapman Town Meeting 3/23/2020
Patricia Sutherland reelected to the Select Board and Assessor
Charles Beaulieu II reelected to the Select Board
Voting results from Mapleton Town Meeting 3/16/2020
David Dunlavey – 51 votes
Kim Archer – 40 votes
Jeffrey Cray – 38 votes
Amos Dean – 50 votes
David Maxcy – 7 votes
Liquor vote passed with 76 yes votes
Voting results from Castle Hill Town Meeting 3/17/2020
Theresa Albert – 15 for Selectperson
Beth Pickens – 7
Theresa Albert – 11 for Assessor
Gerald McGlinn – 10
A message from the Rec Director Jacob Graham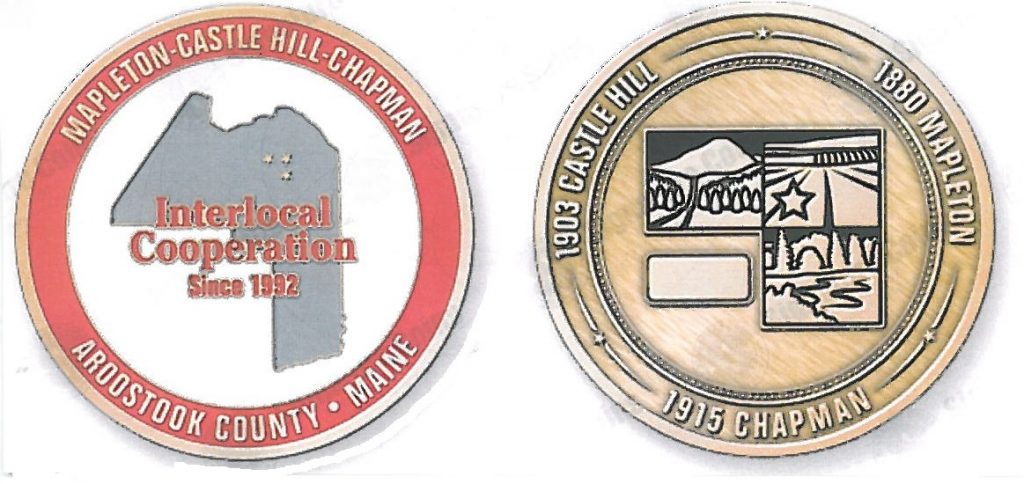 Town Coins are now available at the town office for $10.00 a piece.